Manuela Roche lost her pizzazz when she hit the menopause. It was the traditional Chinese healing practice of Qigong which brought her back to life and steered her into heading back to university to learn more. This post is part of my #makingwaves series – intrepid and inspirational women with an uplifting story to tell.
"I turned 50 and I felt awful."
We were in my van, bound for the beach. Ayla was talking. I was driving and listening.
"The menopause started for me at 45," she explained, as I steered 'Miles' around the country lanes, "and since then, I'd put on weight which I couldn't shift. I was also suffering with lots of joint pain. I also felt somewhat aimless and depressed, and it was hard to put my finger on why. I just didn't feel like myself. I'd lost my pizzazz."
I've known this woman for a decade and can definitely vouch for her pizazz. Manuela's German roots had blessed her with an indomitable blend of self-assurance and frankness which, for me, was a strong influence on me during the handful of years I lived down the road from her. She had three children like me, although her boys were older and so she was wiser. I looked up to her and I aspired to match her vitality. Manuela – or Ayla as I've always called her – has been a highly successful professional dancer and teacher. Sports therapist. Aerobic instructor. Greenpeace Activist! She had many strings to her bow and so to hear that she'd lost her mojo was somewhat unimaginable. I couldn't imagine her not being feisty and fun.
A house-move for both of us had led to us losing touch but five years later, I had the sea to thank for bringing us back together. I was excited when Ayla asked me to capture some dramatic sunset images to bring to life her recent passion.
"Thank goodness I found Qigong when I did," she said as we neared our coastal destination.
"I don't know anything about it," I admitted. "I can barely pronounce it. Tell me, what is it and what does it do?"
Qigong (chee-gong) is a traditional Chinese medicine healing practice that's believed to support mental, physical, and spiritual health through gentle movement, meditation, and breathing techniques. Google the benefits of practising Qi-gong and you'll be read that it's an antidote to pretty much everything. It has positive effects on bone and cardiovascular health, boosts the immune system, improves flexibility, increases energy and reduces stress and anxiety. It is a harmonising and strengthening method of movement which can only bring positive results.
And, for Ayla, it did.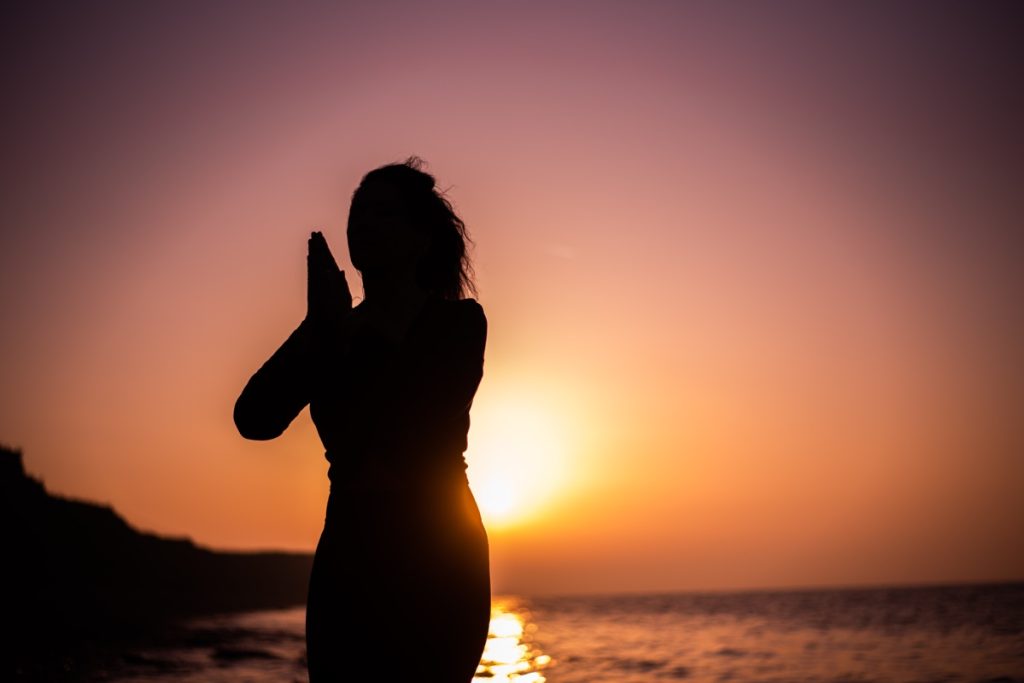 "I completely fell in love with Qigong and started to follow the inspiring platform Hayo-u Fit of which I'm now an instructor. Practising qigong has meant that my health issues vanished and I've managed to lose the weight which had been bothering me. My head is crystal clear and I feel in tune with myself again."
"You look great," I told her, acknowledging her trim figure which seemed to effortlessly flow into graceful postures and retain unwavering balances under the watchful eye of my camera. At the end of the shoot, Ayla willingly entered the cold water and adopted an almost balletic pose as the sun melted into the waves. I knew, as soon as I clicked, we'd captured something extraordinary.
What I also like about Ayla's story is the part whereby she gives credit to the founder of Hayo'u Fit for tugging her out of her rut. It's a genuine and heartfelt nod to someone who helped her move on from a difficult time, and I relate to it. I could list a dozen women (men too!) who've nudged me forward in the last couple of rocky years.
"Katie Brindle is the reason for me being here," Ayla said firmly, "and deciding to start learning again. She kicks my butt when I need it and keeps me focussed. We all need someone constructive like that."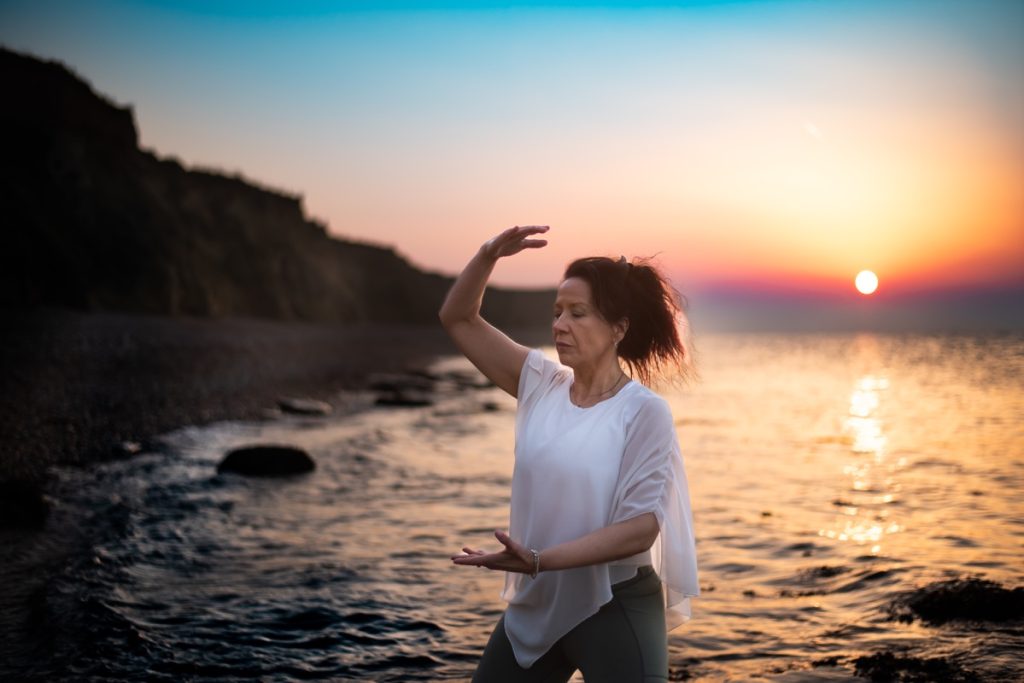 As Ayla changes out of her clothes, damp from sea spray, and tugs wooly socks over her cold feet, I posed the key question.
"So what's next?"
"I'm going back to university," she smiled, "to study Chinese medicine."
I beamed when she said this. It was a revelation which pleased me immensely. We are, after all, never too grown-up to start something new, to harness a new interest, to find a new tribe. I really hope that, fast forward ten years, I am still searching for ways to learn and grow. My dad always told me that "Life isn't short, Charlotte!" and he's right. We have time to explore lots of varied opportunities and be lots of different versions of ourselves. As long as we surround ourselves with bright and driven people, we will continue to do so.
In other words, whatever you want to do, whatever your age –
Bloody do it.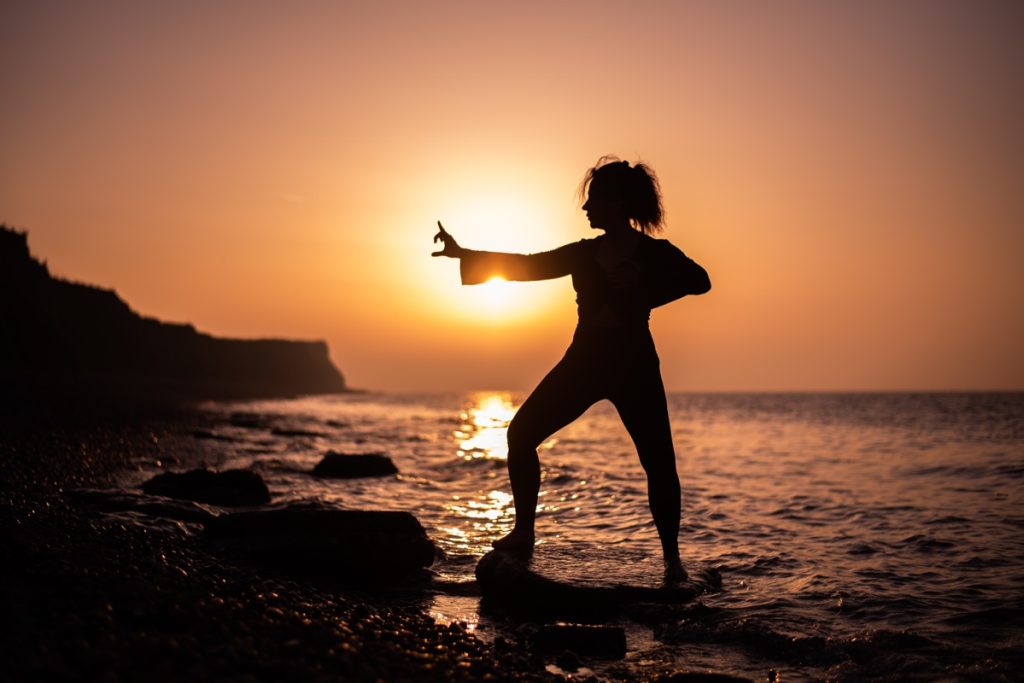 Read other tales from intrepid and inspirational mermaids:
The Making Waves Project: "I started photographing women in the sea by chance when, during a family photo session, the pregnant mum put on a boho dress and stood in the waves. I thought, wow, this is powerful!"
Supporting mothers and empowering children with artist Katie Manning: "That was the moment that I realised I had to draw cleft-affected people…"
Talking adventure with photographer, Girl In A Yellow Jacket: "I came to England because I was looking for adventure. I had £50 in my pocket. No job. I didn't know anybody at all. It was a crazy thing to do on my own."
"Celebrating Life and Acknowledging Loss with Imogen Tinkler: "You can't out-run grief. It follows you like a shadow." Dedicated to all the parents, babies, siblings and families touched by a premature baby.
How sea glass changed Archie Archer's life: "My whole life I've had these bonkers adventures. Now I feel as though I'm living. I could never leave the sea."
Empowering women with fitness and mindset coach Cat Pellow: "I'll never forget the moment someone shouted, "Fat Cat!" at me across the road."
Never Giving Up, with World Champ Paralympian Sailor Hannah Stodel – "Sailing was a way for me to be normal. Nobody looked at me like I was disabled."
Pushing Boundaries with Channel Swimmer Abhejali Bernadova – "It's definitely all about the mind. Our mind limits us too often…"
SHARE THIS POST
WRITTEN BY
Charlotte
You May Also Like
Never giving up, with world champ Paralympian sailor Hannah Stodel Pushing boundaries with Channel swimmer Abhejali Bernardová Empowering women with Cat Pellow
ABOUT ME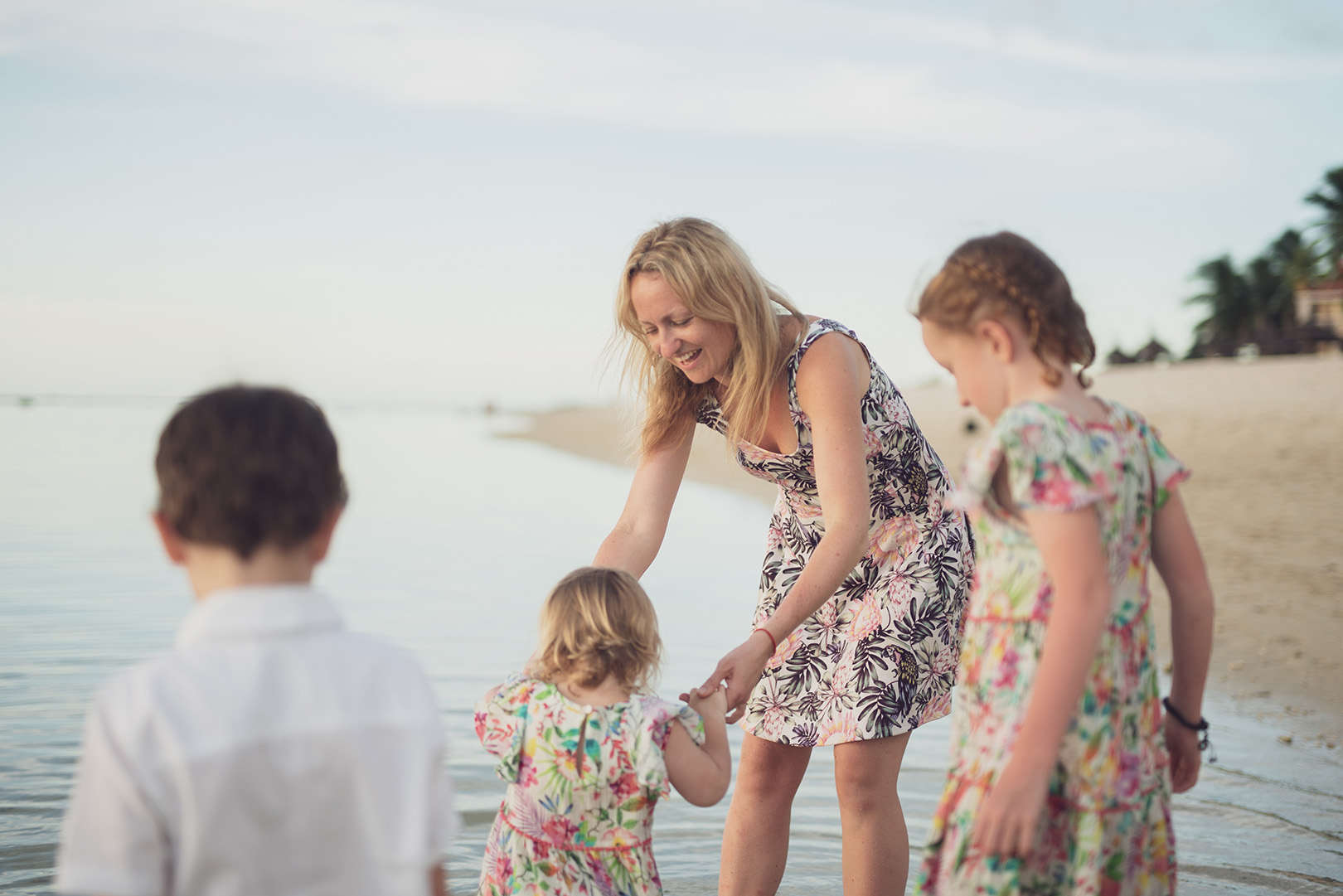 Hello, I'm an outdoor portrait photographer based on the Kent coast. I instill adventure in all that I do, and I write about motherhood and self-discovery. #mumventure is at the heart of all I do.
Recent Posts
Social Media Profiles
Facebook
Recent Posts
Talking adventure with photographer, Girl In A Yellow Jacket: "I came to England because I was looking for adventure. I had £50 in my pocket. No job. I didn't know anybody at all. It was a crazy thing to do on my own."
"Celebrating Life and Acknowledging Loss with Imogen Tinkler: "You can't out-run grief. It follows you like a shadow." Dedicated to all the parents, babies, siblings and families touched by a premature baby
How sea glass changed Archie Archer's life: "My whole life I've had these bonkers adventures. Now I feel as though I'm living. I could never leave the sea."
Empowering women with fitness and mindset coach Cat Pellow: "I'll never forget the moment someone shouted, "Fat Cat!" at me across the road."
Never Giving Up, with World Champ Paralympian Sailor Hannah Stodel – "Sailing was a way for me to be normal. Nobody looked at me like I was disabled."
Pushing Boundaries with Channel Swimmer Abhejali Bernadova – "It's definitely all about the mind. Our mind limits us too often…"