Experiencing an adventure festival through the eyes of a mum-of-three.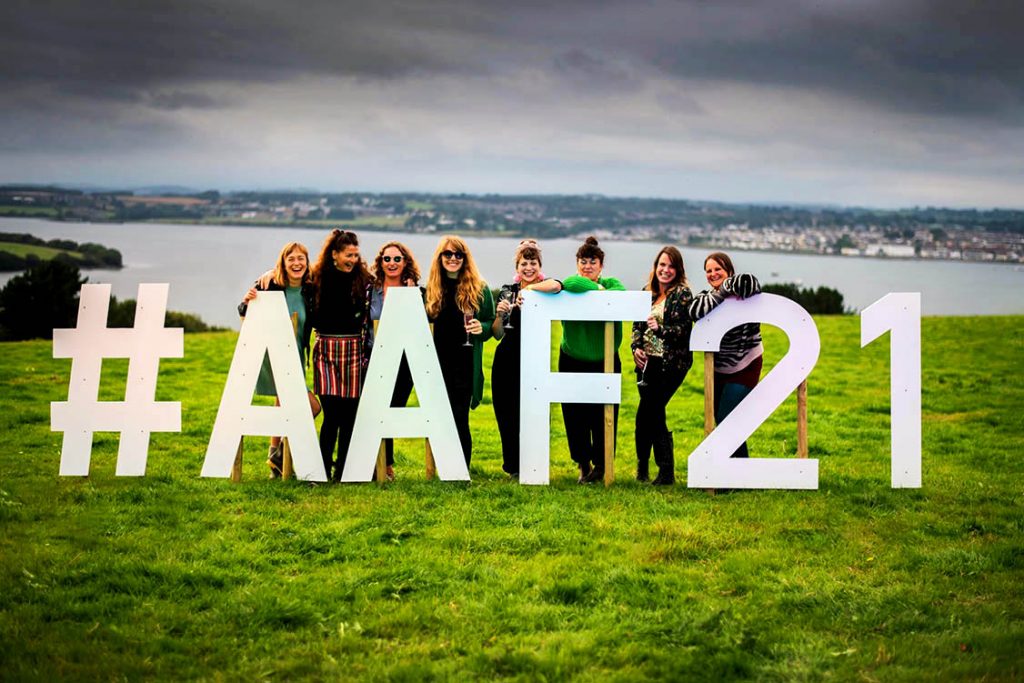 I think it's fair to say that I was in the minority at the Armchair Adventure Festival. A mum of three young children who'd hustled hard to grab a break in the adventure world. What was I thinking? I couldn't have been further from shimmying up Aconcagua or even finding a spare moment to write and deliver a riveting adventure-based podcast. To be honest, I had no idea how to do either.
So, why did I go? What was I looking for?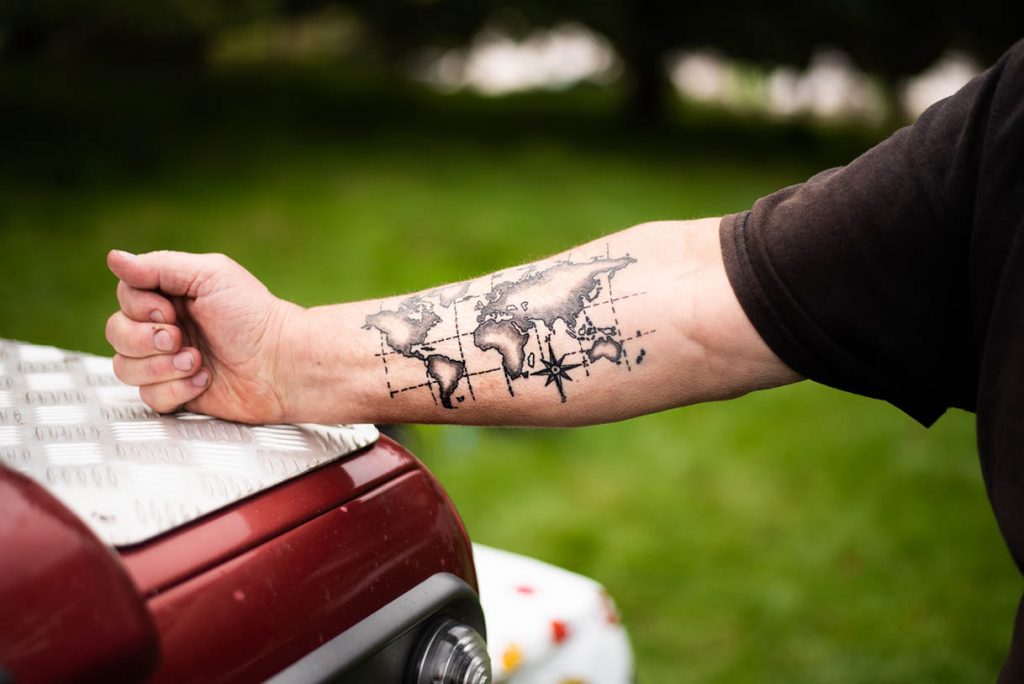 I went to the inaugural Armchair Adventure Festival on a hunch. I hadn't been to a festival since 1999 and #vanlife was a fairly new concept to me. Our trusty camper 'Miles' had been in my life for a mere few months. I pursued this event in Cornwall because I was certain that it would be a challenging and stimulating place to be. Somewhere I could mingle with photographers, writers and adventurers. Extract their wisdom and experience. Tell my story – which may seem trivial in comparison to rowing the Atlantic or motorcycling solo around the world at the mere age of seventeen – but is my story nevertheless and worthy of being told. I was prepared to fight for a place at the festival, for the ultimate #mumventure, and so I secured a legitimate reason for attending by contacting the organisers Matt and Reece, of the Sidecar Guys fame, and asking whether they needed a photographer.
"Good timing," they replied. "Our photographer has dropped out. The job is yours. Shall we have a Zoom to discuss further?"
Hell yeah.
My husband was supportive. He knew, better than anyone, that I'd had an unsettling year, that the relocation to Kent had dislodged a deluge of confusing emotions. He also understood that I'd been searching for an elusive sense of fulfilment since the birth of my third – and final – baby. He knew I was hell-bent on achieving my potential and that this creative pilgrimage was a necessity. He therefore signed off my quest for four days of total "me time".
Driving away from my home, from my family, on that Thursday morning, to conquer the six-hour road trip to Mount Edgcumbe was easier than I'd expected. You know why? Because, at the ages of ten, eight and four, my children are ready to be left. Moreover, it was a confident departure because I believed wholeheartedly in the cause. I had no doubt that I was going somewhere I truly belonged – and I was right.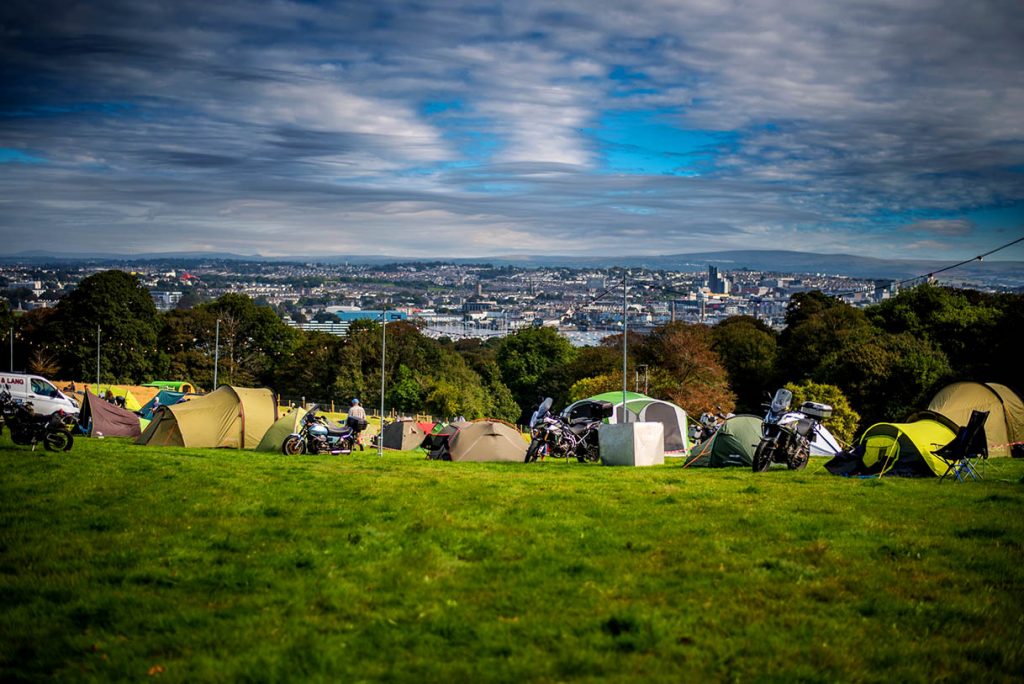 I fit in amongst the festival crowd. They were exactly the tribe that I was looking for. I struck up unlikely friendships with people I wouldn't meet in my 'mum world'. A lorry driver who drove around in a sidecar with a biddable border collie, whose deadpan wit had me crying regularly with laughter. An extreme long-distance runner who puzzled and intimidated me entirely until we bonded over a beer. Two sixty-year old wild swimming babes in a rusty and quirky campervan. A food blogger who lives in a yurt. A journalist for the Telegraph. A Channel 4 filmmaker.
We had one huge thing in common.
Adventure.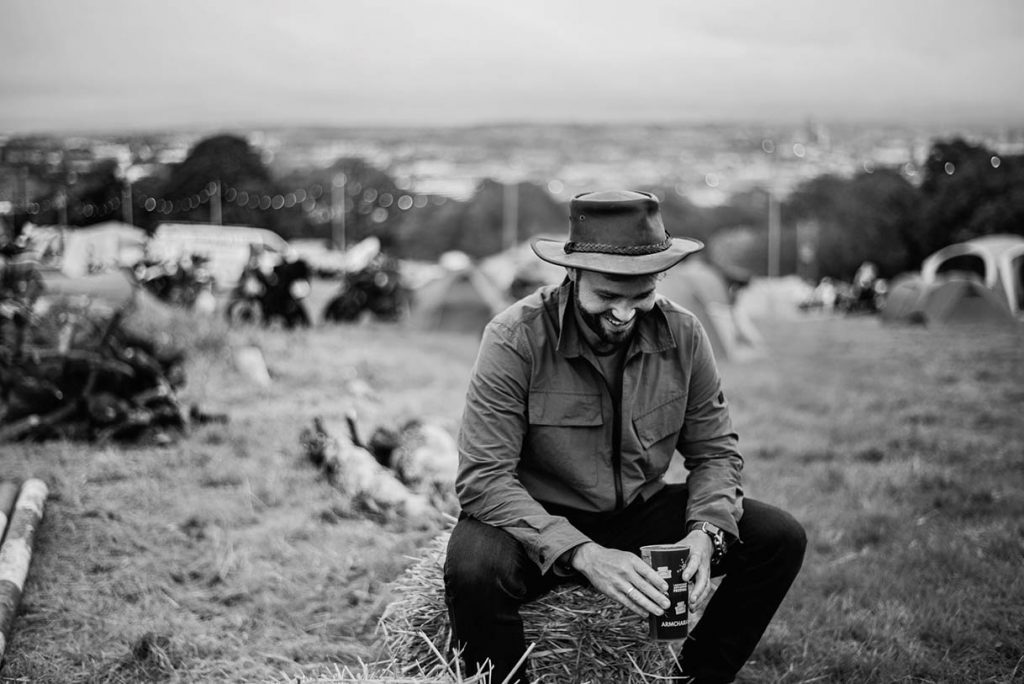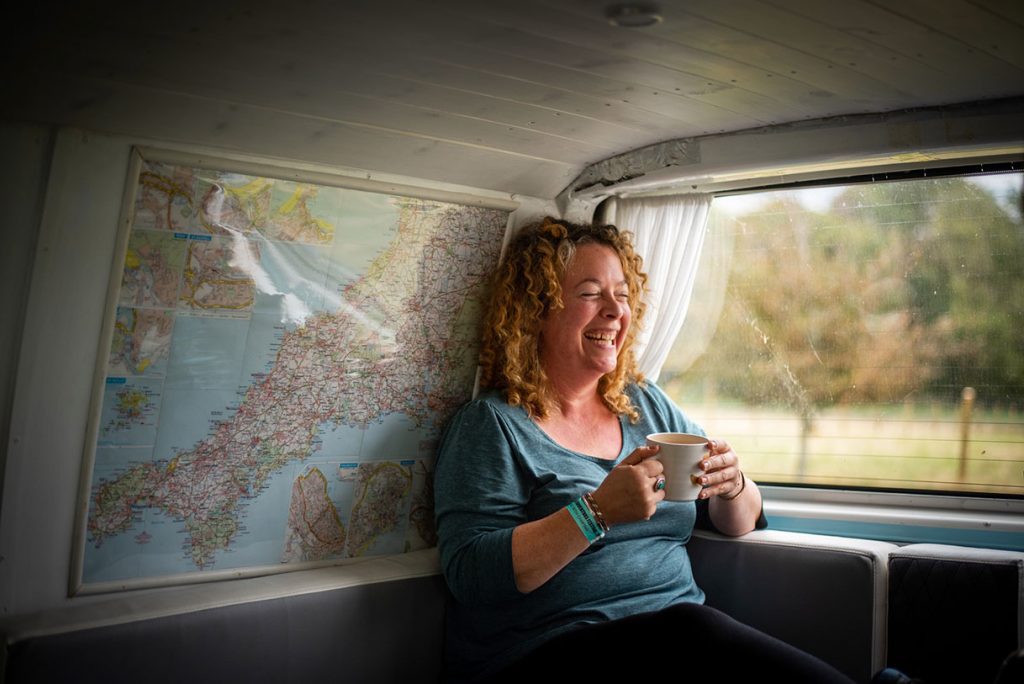 For three days, I walked around that mountain with appreciative and receptive eyes, my camera always around my neck. I relished every single hour I lived without being accountable to anyone, without having to pack a bag with emergency Haribo. I lived on cheese, crackers and flapjacks and I didn't cook a meal once. I listened to everybody and I plucked up the courage to tell everybody my story. I was hesitant and nervous the first time I spouted my credentials, but then it became easier. I started to believe in it even more.
I started to believe in ME even more.
The core theme of The Outdoor Studio is mums reclaiming their identity after the baby years through adventure. I bang on about it regularly, I believe in it passionately, and I'm a living representation of it. I'm not afraid to admit that I struggled after the birth of my third child, that one day I woke up to find that the creativity and personality that had once oozed from me had been replaced with a staggeringly empty void. Adventure was the thing which refilled my soul. Lake swimming, hiking the Thames Path, and running countryside trails made me realise I was brave and strong and driven. Adventure is the most effective way of teaching you disciplines which are critical for life. There is no better way to learn what you're capable of than throwing yourself out of your comfort zone, and I did just that.
I urge you all to chase the thrill of new experiences which carry you to another realm, both physically and spiritually, which leave your mind racing and your personality enriched.
Only 357 days until I can go back…
Don't call it a crisis. Call it a mid-life awakening.

Jay Worthy, CEO turned adventurer, host of 28 Summers podcast