The limitations of lockdown encouraged me, as an outdoor photographer, to really explore the wild spaces on my doorstep and find safe and simple outdoor locations. Throughout the summer, I took my clients to quiet places in my neighbourhood which I'd never considered photographing in before. For me, restrictions created opportunities to look for the extraordinary in the ordinary. I didn't have the option of trying to persuade the National Trust property or the hotel down the road to let me use their exquisite gardens, and so I settled for the local duck pond or village green. By the end of the summer, I knew my way around these spots so well. I worked out the best tree to sit in, the best place to stand and throw pebbles in the pond, and the best log to climb. It was the best summer I've had in terms of natural, creative and easy photoshoots.
Here are my favourite lockdown discoveries: the top five places to have your outdoor photos taken.
The Duck Pond, Eversley Cricket Ground
This is a secretive little place in my village, surprisingly varied and beautiful. The pond is a really pretty backdrop and there are lots of paths mown into the wild grass for children to explore. The foxglove and rhododendron flowers are incredible in May. It makes for a really sweet and simple photo session with little children.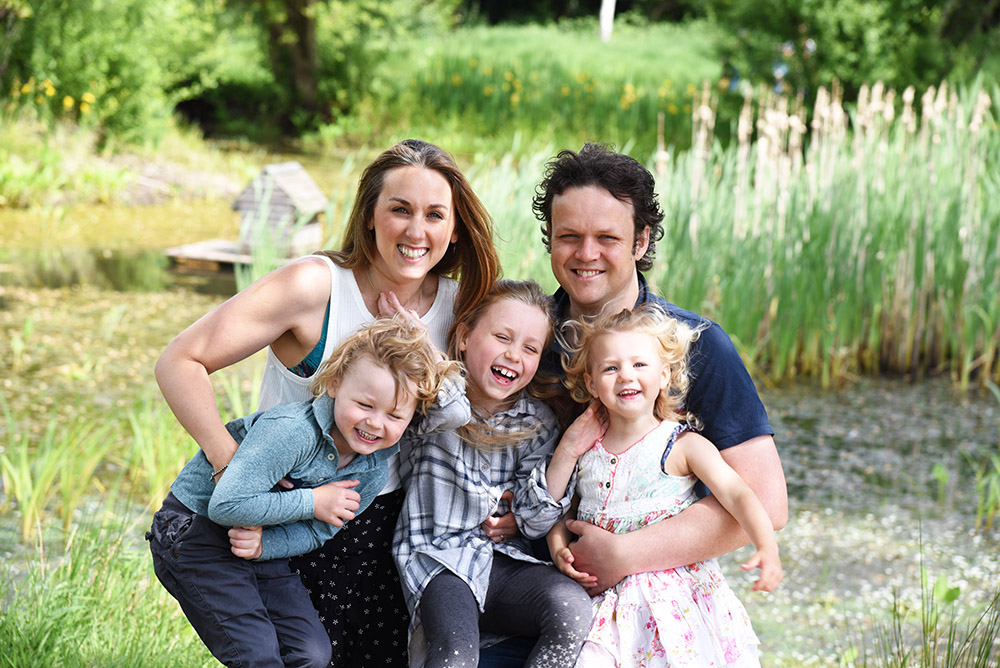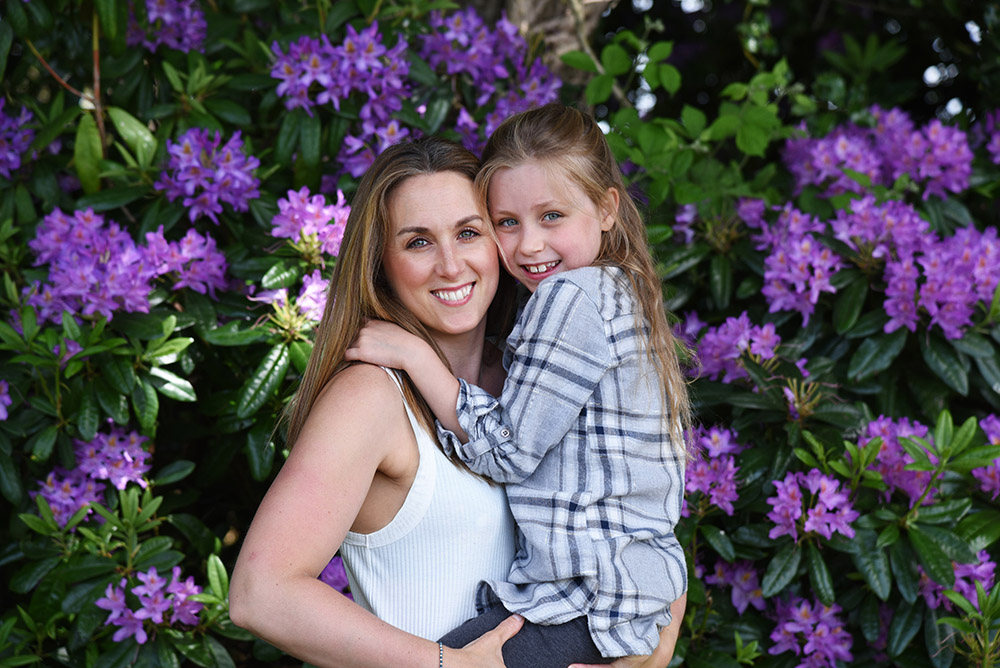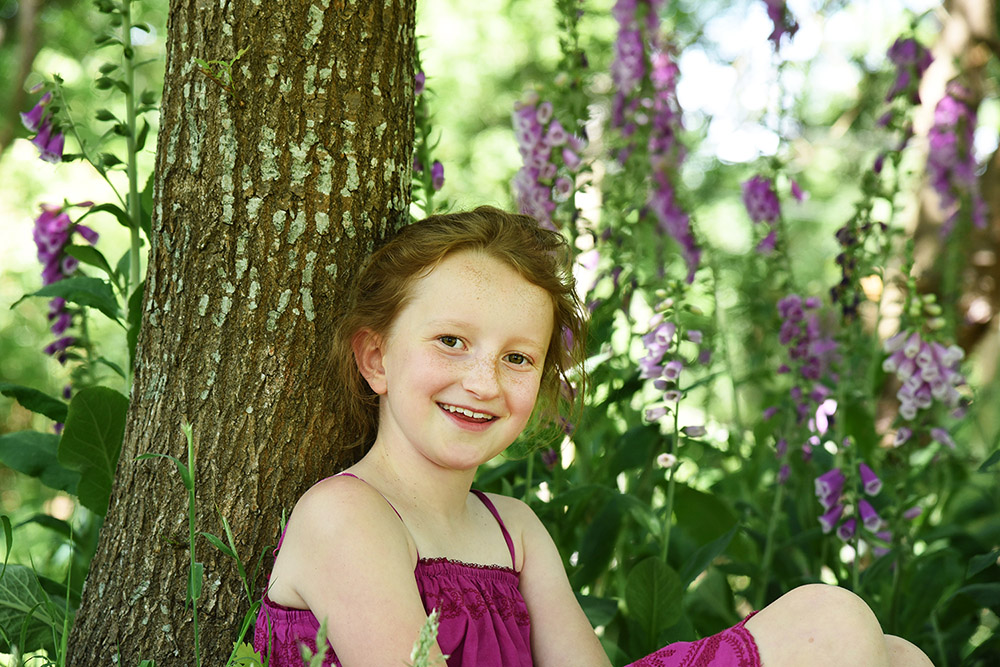 The Green, Yateley
Here is another place where you can achieve that shimmery, watery backdrop. There's much more here than meets the eye – trees to climb, dens to explore, an arty wall where you can capture some urban shots. I use the allure of the playground as a reward for good children who get their photos done nicely. Bribery hey!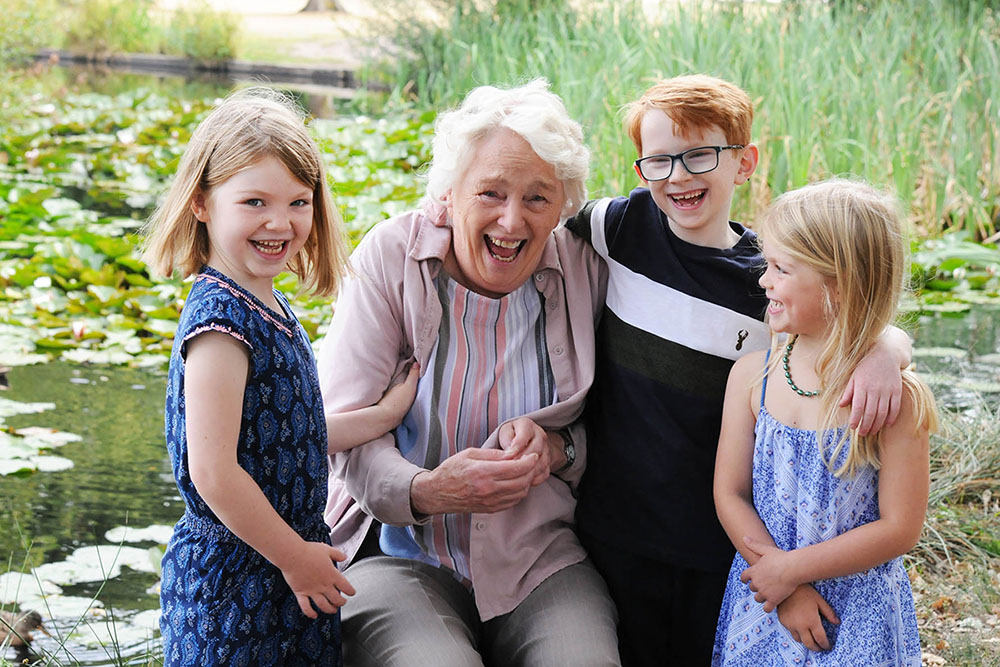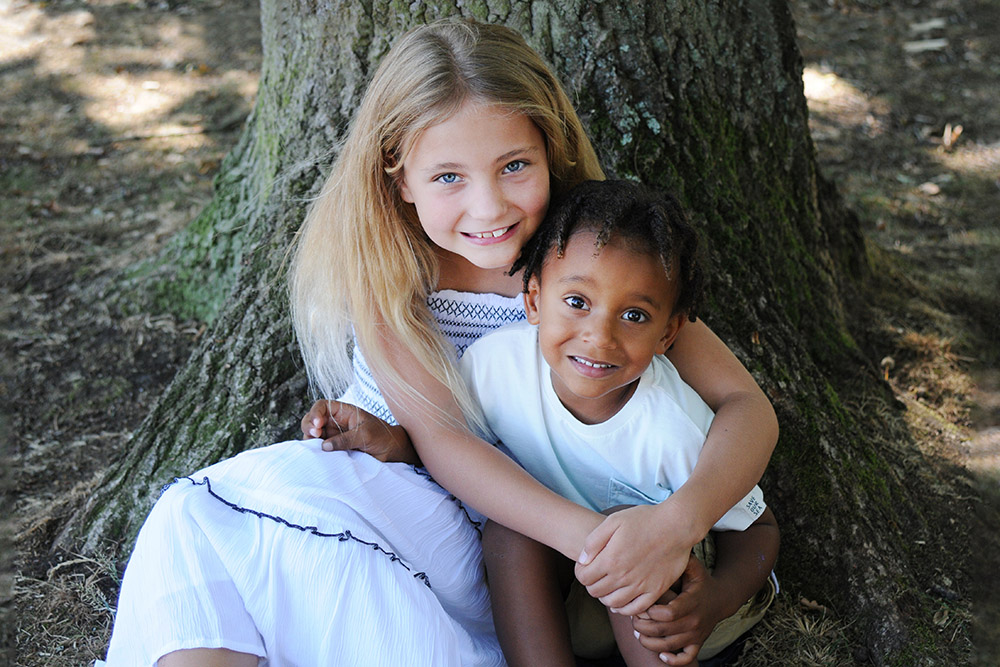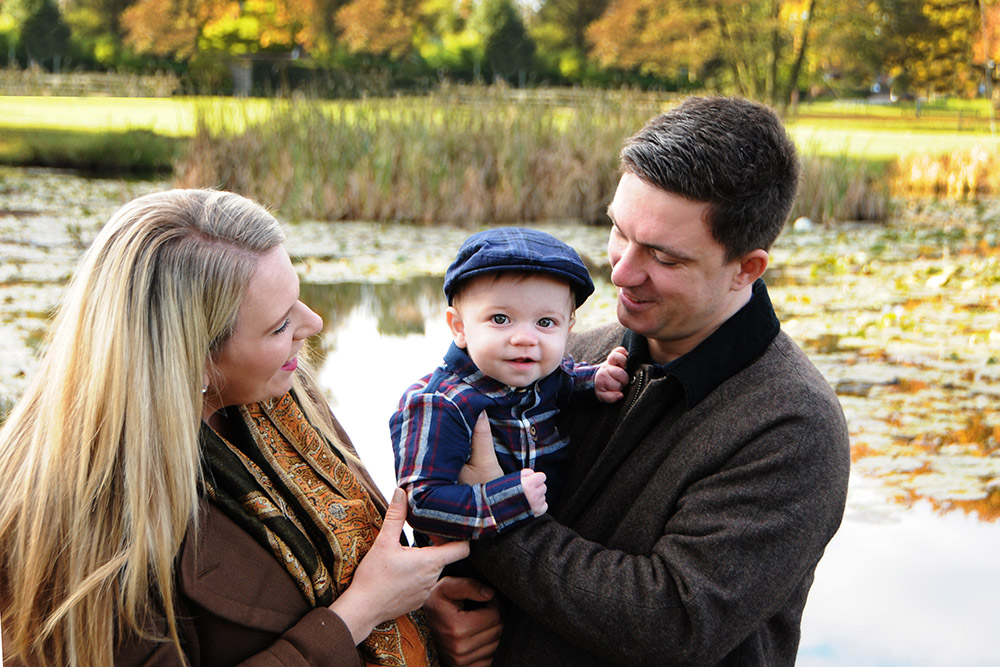 The Flower Meadow, Yateley
This patch of wild flowers has been thoughtfully sown by the council and if I had it my way, I'd keep it hush hush. It's a magical place with little paths for little feet to explore. Of course, I'm so careful not to trample the flowers and take any away with us.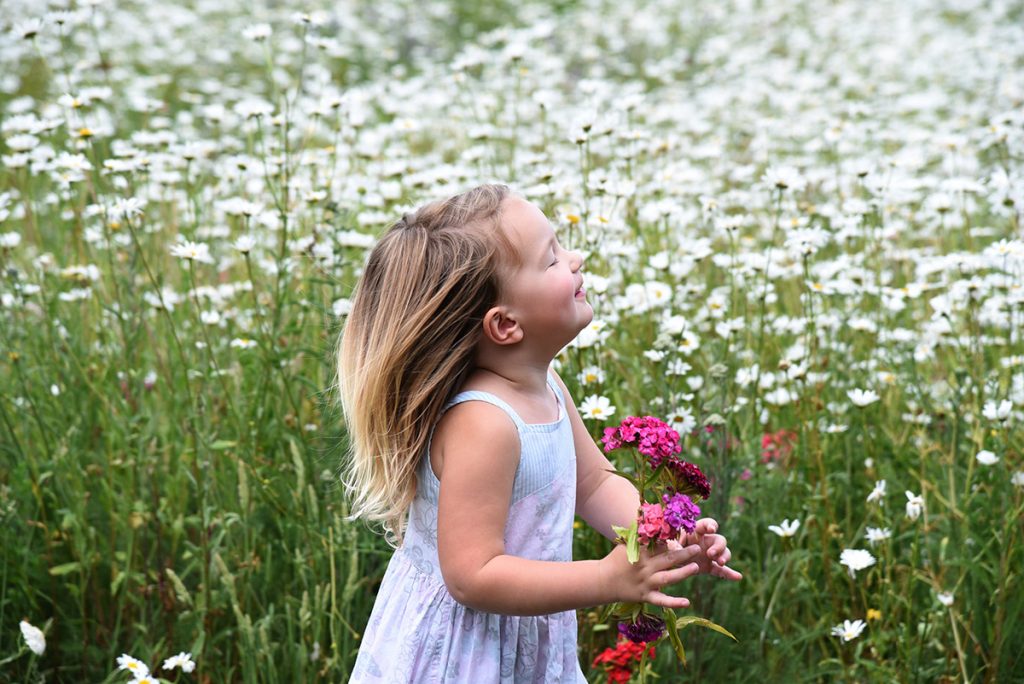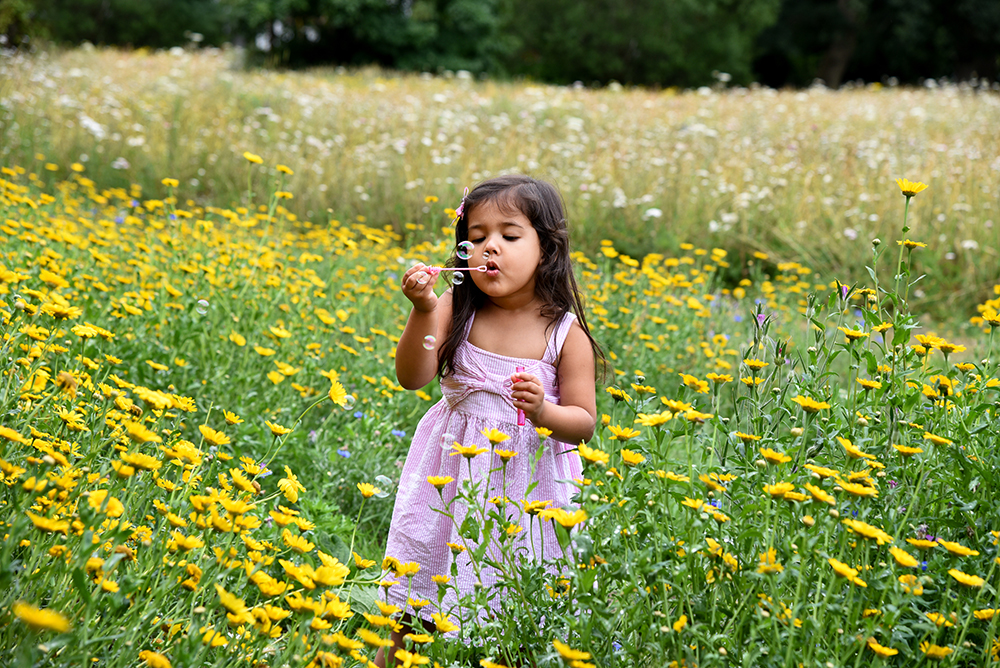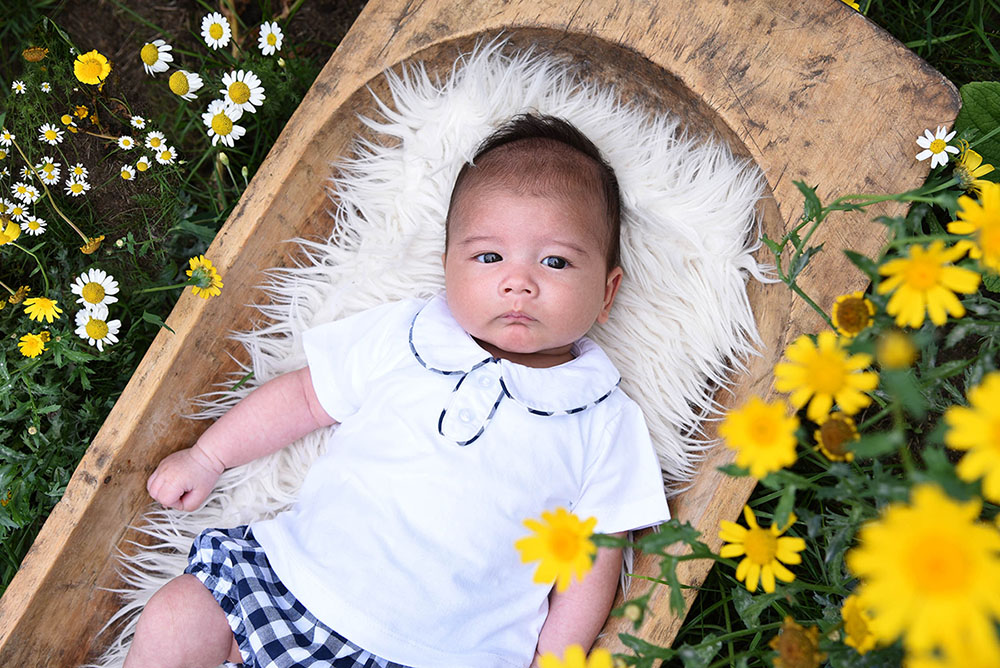 The Bluebell Woods, Eversley
I has to include this special place, literally at the back of my garden. It's usually associated with bluebell shoots because, in April to May, it transforms into a floral wonderland which will take your breath away. It really is a spectacular annual event, worth holding out for if you're thinking of outdoor photographs. However, I've also had some stunning Autumn shoots here. It is definitely not just a Springtime location.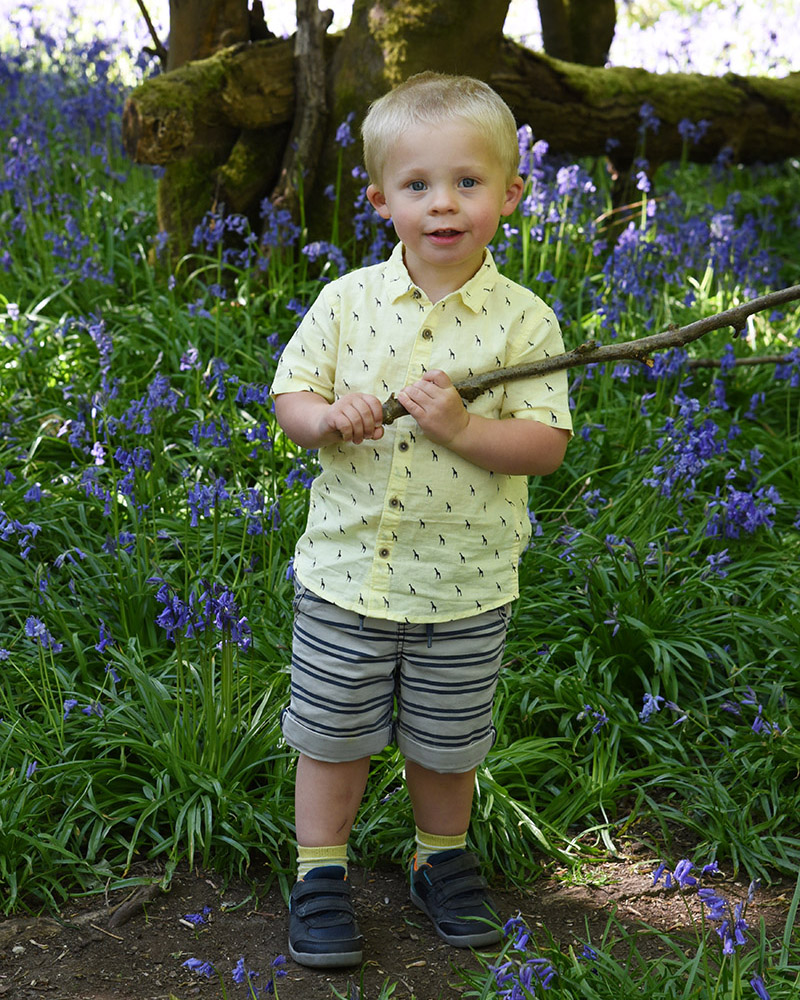 My clients' gardens (and front doors!)
Whilst I know all the above locations like the back of my hand, it's important to venture into spaces which you aren't familiar with because this is what keeps you on your toes as a photographer. A new, unknown location which isn't in your comfort zone means you have to really think about the light, space and background. It is wonderful, however, to see how relaxed children are in their own surroundings and that's why I enjoy these locations so much. It's also a privilege to be invited into someone's home and create a special experience for them.
I hope some of those locations and images have inspired you. A photo session with me is not just a photo session. It is an outing, a morning out, a run-around in the fresh air. It is exploring and discovering. Above all, it is family time.
Whilst I tend to stick the one-hour time frame, just so little ones don't get too tired, there is absolutely no ticking clock. Children have time to climb trees, make dens, rest and have a little snack. Between me and you – the photographer and the parent – we know when it's time to stop.
Needless to say, if these locations aren't quite what you had in mind and you have your own special place in mind, I'm happy to hear your suggestions and travel to you. Whilst I appreciate all the opportunities on my doorstep, I do so love exploring!